You've already been to the Western Wall and are looking for something a little different? Or you want some privacy during your son's Bar Mitzvah ceremony.
Following is a list of several synagogues and other suitable sites:
The Four Sephardic Synagogues:
This is a site of four Sephardic synagogues that were constructed in the 16th century, destroyed in 1948 and rebuilt in recent years.
All synagogues are located a stone's throw from the Western Wall and close to the Jewish Quarter / Zion Gate car park.
Rabbi Yochanan Ben Zakai's Synagogue
This is the site where about 500 years ago a shofar and jug of oil were found during Rabbi Yochanan Ben Zakai's period. For more than 150 years the Sephardi Chief Rabbi has been appointed here, in the presence of the President of the State of Israel.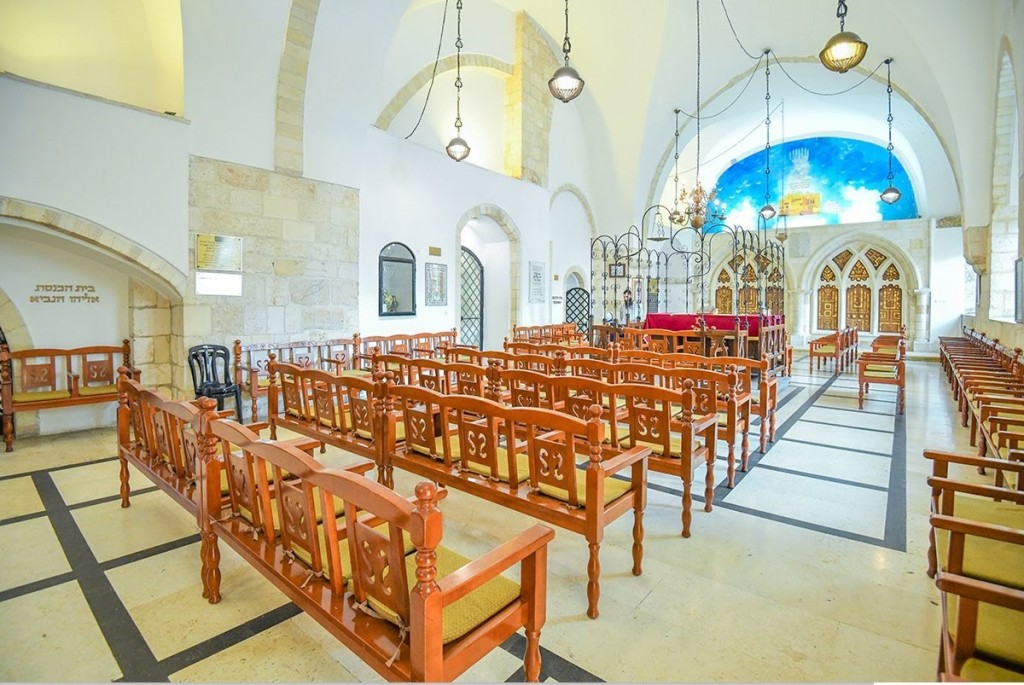 Eliyahu Hanavi Synagogue –
the site of the chair of Elijah the Prophet, who was said to have completed a minyan (quorum of ten men) on Yom Kippur 500 years ago.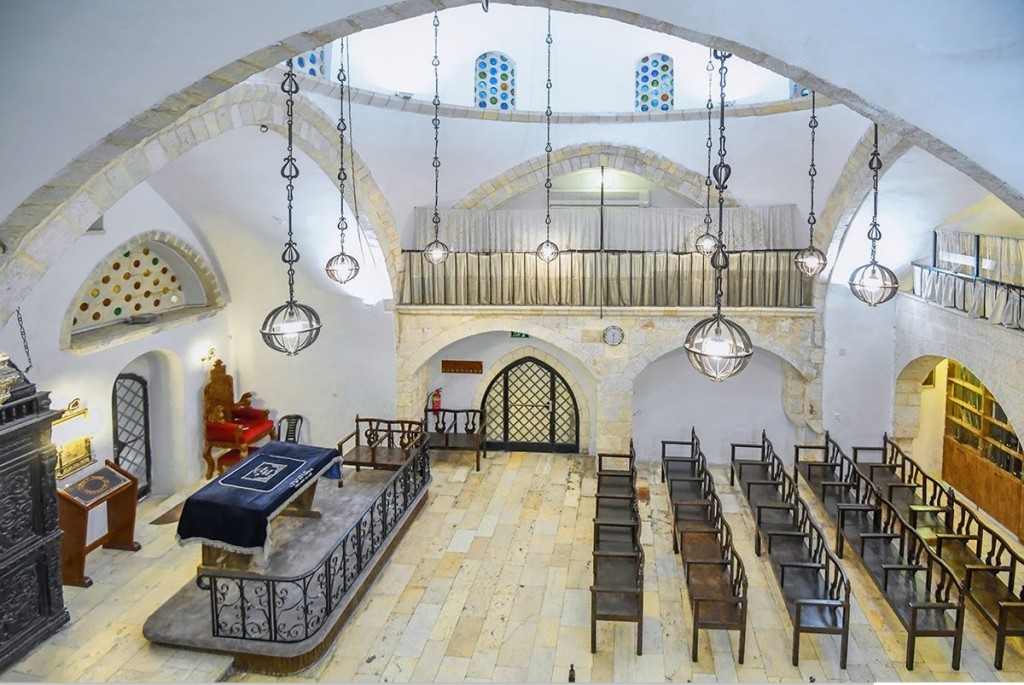 The Istanbuli Synagogue –
constructed 200 years ago by Jews from Turkey.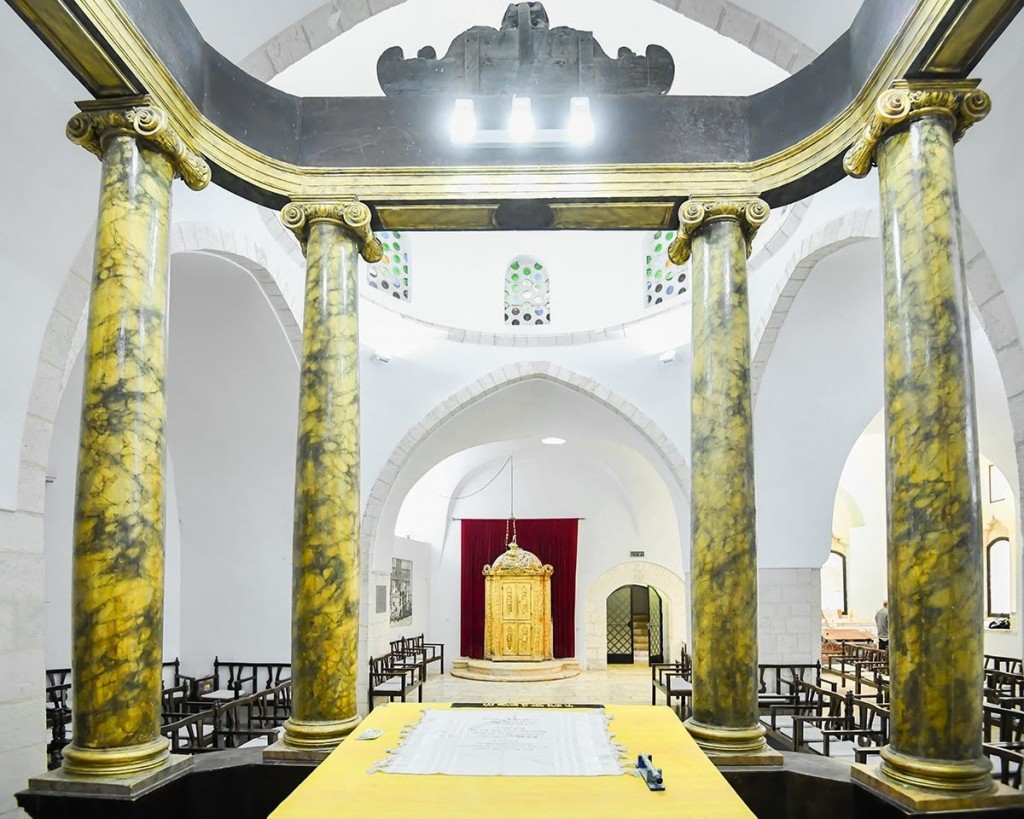 The Middle Synagogue was constructed 180 years ago.
The ancient synagogues are ornate and special, giving a family feeling to their interior. The women sit close to the men, with a transparent partition between them and music can be played during the ceremony.
Bar mitzvah ceremonies, tours, weddings (chupas), breakfasts and other mitzvah meals can be held at these locations, at an extra cost and with prior reservation.
The Hurva Synagogue
The Hurva is a magnificent synagogue located in the center of the Jewish Quarter in Jerusalem. The synagogue was constructed 300 years ago, destroyed in 1948 and renovated and reopened in 2010.
The Hurva is open to tours for the general public. Bar mitzvahs can be held between 8:40-10:20 a.m., for a fee. We recommend including a guided tour of the site.
Aish Hatorah Rooftop Vista
The Aish Hatorah Rooftop Vista offers a stunning view towards the Western Wall and the Old City of Jerusalem. Bar Mitzvah celebrations, weddings (chupahs) and other events and tours can be held at this site.
Professional Staff
Our dedicated staff will arrange your happiest event. We will take care of the biggest and smallest details. We will adapt your event to all your personal wishes.
Rich Experience
Jerusalem Simcha has ten years' experience in producing events and organizing tours in Jerusalem and at the Western Wall. Most of our events are for returning satisfied customers because our experience says it all.
Fair Prices
We believe that a high-class event does not necessarily have to break the bank. We will adapt your budget to the celebration, while ensuring the highest professional standards, with no compromises on quality or taste.
Following is a list of optional services to enrich your personal experience:
    Professional team to accompany you throughout the day
    Transportation from home to Jerusalem and back
    Photographer and videographer + video clip and personal album
    Cantor and Rabbi will accompany you in song and dance
    Drummers and shofars will enhance your happy day
    Rich buffet brunch at the Western Wall Plaza
    Reserved spot at the Western Wall Plaza, close to the women's section
    Top Jerusalem restaurants at attractive prices
    Exciting tours of the Old City with Jerusalem's best tour guides
    Releasing blue and white balloons, with blessings for the Bar  Mitzvah boy
    Torah Scroll workshop – the Bar Mitzvah boy will learn to write on a scroll like a real scribe
    Receiving a signed and framed certificate from the Rabbi of the Western Wall
    Personal mementos for your guests – skull caps, siddurs, magnets, mini photo albums, etc.
Simcha is us!!! Jerusalem Simcha your experience in Jerusalem.